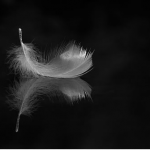 When we read closely through the story of Jesus' birth, we meet many characters who had cause to feel afraid due to the circumstances they faced and the cultural context of the time. But angels came to visit them, and the message they brought was "Do not be afraid." In our modern day and age, sometimes we need to hear exactly the same message. This season, we encourage one another to "fly in the face of fear," claiming hope, peace, joy, and love for the world.
Join us for this very special Advent Worship Series Dec. 3, 10, 17 & 31 at each church's regular worship time
‐ Trinity Woodward UMC 8:30am ‐ 224 Trinity Lane, Woodward
‐ St. James Coburn UMC 9:45am ‐ 501 Main Street, Coburn
‐ Sprucetown UMC 11am ‐ 177 Upper Georges Valley Rd, Spring Mills
‐ Spring Mills Faith UMC 8:30am ‐ 107 Two Steeples Lane
‐ Tusseyville Bethany UMC 10am ‐ 208 Church Hill Road, Centre Hall
(Colyer area)
Sunday, Dec. 24 combined morning worship will be offered to all at Trinity UMC in Woodward at 9am and Tusseyville Bethany UMC in Colyer at 11am with Pastor Pam Ford.
Sunday, Dec. 24 Christmas Eve Candlelight Communion Services will be hosted at Spring Mills Faith UMC at 3pm, St. James UMC in Coburn at 6pm and Sprucetown UMC at 8pm with Pastor Theresa Heiser.
Find friends and neighbors this Sunday at the Penns Valley Charge of the United Methodist Church!
#DoNotBeAfraid