GET READY FOR A FUN ADVENT STUDY FOR ALL AGES!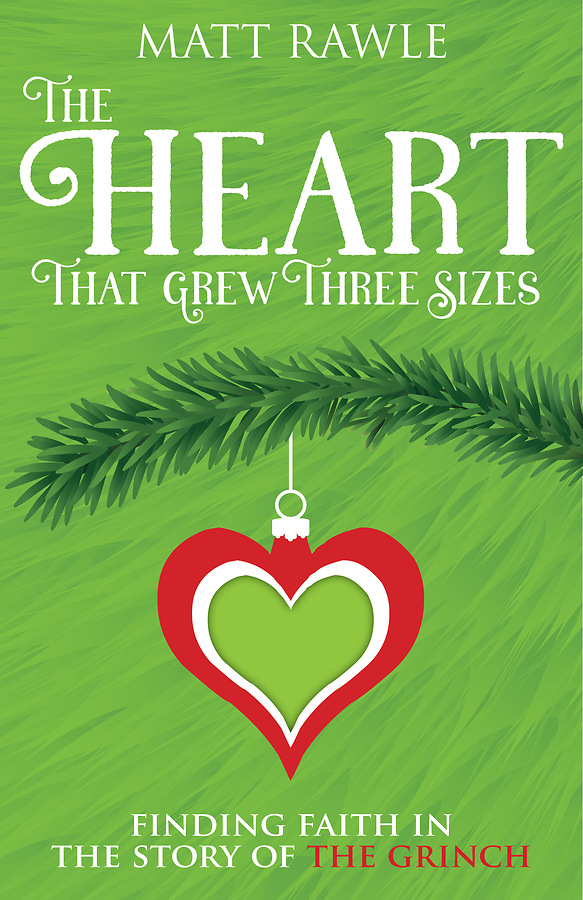 Pastor Theresa Heiser & FRIENDS lead this Advent study The Heart That Grew Three Sizes by Matt Rawle. Open to everyone! The book is available from Cokesbury and most bookstores.
IN PERSON:
Sessions in person Mondays, Nov. 29, Dec. 6, 13 and 20, 2021 from 10-11:30am downstairs at Sprucetown UMC, 177 Upper Georges Valley Rd., Spring Mills. 
ONLINE VIA ZOOM:
*We will offer the study online Thursdays, Dec. 2, 9, 16, and 23, 2021 6:30 – 8pm, *Register for the online sessions by clicking here. You can register and join at any point in the study! Join us when you are able.
HYBRID STUDY
If a mix of in person and online works best for your schedule, that's fine. Be sure to use the online registration to ensure you receive the Zoom link and reminder for each session. Show up to in person when that's your best choice.
ABOUT THE STUDY
We don't know why the Grinch hated Christmas. We just know he did. In this new Advent study, Matt Rawle explores the faith themes in the Christmas classic, How the Grinch Stole Christmas! including, how did the Grinch's heart grow three sizes come Christmas morning? How did Christmas save the Grinch? Could it be that the very thing we think we hate is the one thing that changes our lives? This Advent and Christmas season, look at a familiar classic through the lens of faith and see how Christ speaks to us through our culture. We can take what we learn and share it with literally any generation as we all are familiar with the Grinch.
WANT TO SHARE WITH OTHERS? Post the printable flyer!