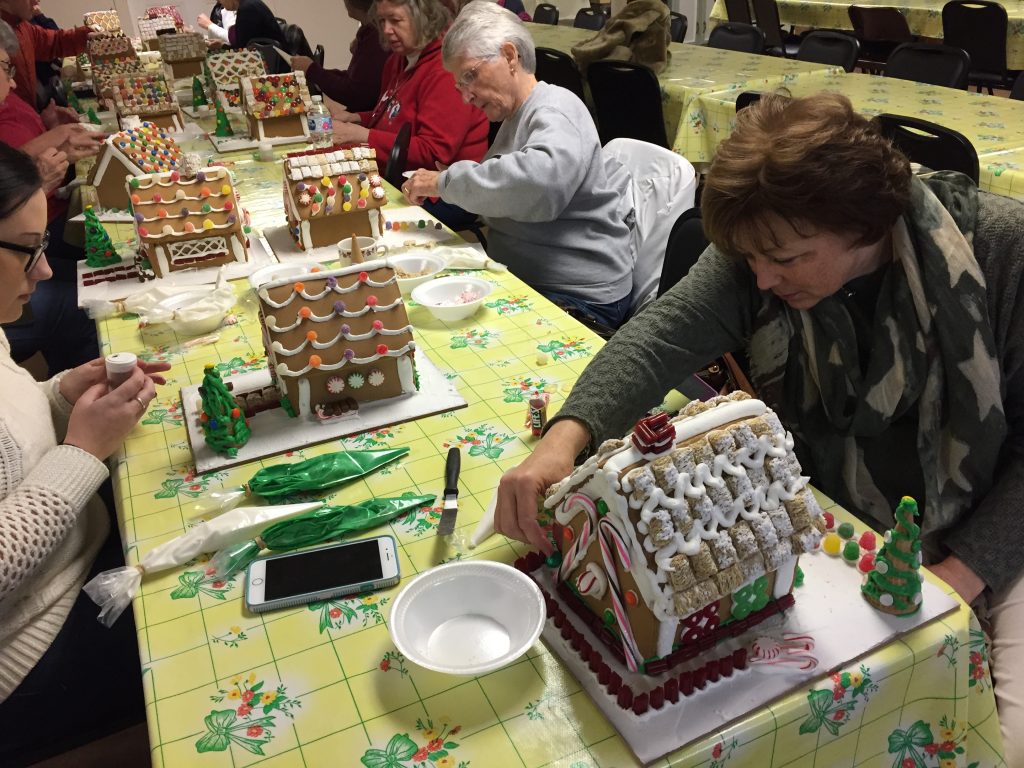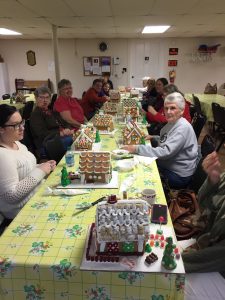 SAVE THE DATE:  Dec. 1, 2021 – RESERVATION DATE EXTENDED TILL Nov. 26th at 9am!
Join us for decorating, snacks, music and fun Wednesday, December 1st 7-8:30pm. Cost is $35 all inclusive. Payable to "Heather Luse" the night of the event.
Your move-in ready gingerbread house with all the frosting and sweets you need to decorate your own work of Christmas art are included! It's a sweet time for all and yes, teams of two may decorate the same house!
We are limited to 25 houses total for the event. Reserve your spot early!  Deadline to register is 9am November 26th!!!
Sprucetown UMC is located at 177 Upper Georges Valley Road Spring Mills PA 16875.
Photos are from the first event held in 2017