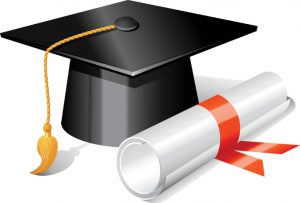 Do you have a loved one who will be graduating from high school or college this year?
We would like to honor them for reaching this milestone!
If you know of any graduates, please let Pastor Theresa know by email or call 814-883-9510.
We need the grad's name, mailing address, church they attend, school name that they are graduating from, and graduation date.  We will offer this information to anyone who wishes to send your grad a card!
Thank you in advance for sharing your joy with us!