ABOUT THE CHARGE
The Penns Valley Charge is the most recent realignment combining the former Penns Valley Charge churches and the Coburn-Woodward Charge churches. The realignment took effect July 1, 2017 and joined together Spring Mills Faith UMC, Sprucetown UMC, Tusseyville Bethany UMC, St. James UMC and Trinity UMC with Theresa M. Heiser, pastor. The charge is part of the State College District in the Susquehanna Conference.
In July of 2018 the membership of Tusseyville Bethany UMC in the Colyer area voted to discontinue. The decommissioning service was July 29, 2018.
Since the realignment, the churches have worked together to strengthen ministry in the valley and build outreach opportunities. With new technology, new small group offerings, studies and online devotionals with the pastor, we are seeing new faces! It's an exciting time to be part of the Penns Valley Charge churches. Join us Sunday!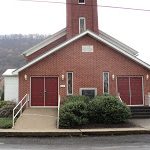 Saint James Coburn United Methodist Church
Worship Sunday at 9:45am with Pastor Theresa
Sunday School at 11am
501 Main Street, Coburn, PA 16832
Map and Directions | Facebook page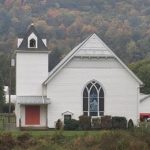 Spring Mills Faith United Methodist Church
Worship Sunday at 8:30am with pulpit supply
107 2 Steeples Lane, Spring Mills, PA 16875
Map and Directions | Facebook page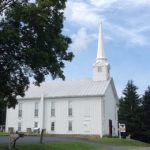 Sprucetown United Methodist Church
Sunday School at 10am
Worship Sunday at 11am with Pastor Theresa
Potluck Luncheon after worship 2nd Sundays (Sept-Apr)
177 Upper Georges Valley Road, Spring Mills, PA 16875
Map and Directions | Facebook page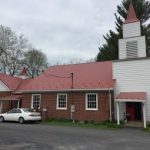 Trinity Woodward United Methodist Church
Worship Sunday at 8:30am with Pastor Theresa
Sunday School at 9:45am
Discipleship Group Wednesday 7pm (Sept-May)
224 Trinity Lane, Woodward, PA 16882
Map and Directions | Facebook page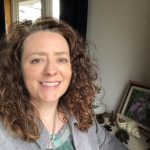 Pastor Theresa M. Heiser   About the Pastor
Mailing Address: PO Box 211
Centre Hall, PA 16828
Phone 814-883-9510
Email Pastor Theresa
The Penns Valley United Methodist Charge
Kathy Highbaugh, Secretary
PO Box 90
Coburn PA  16832
Phone 814-349-5069
Email Coburn-Woodward Charge