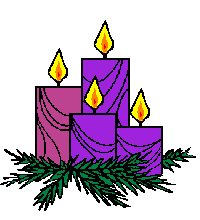 This week's Order of Worship/Bulletin | Children's Activities
Live online worship will be offered December 20 as the churches are closed at the request of our Bishop and his Cabinet. Join us as we "gather" together starting at 9:30am with worship starting at 9:45am. December 27th the pastor is on vacation and a pre-recorded service will be available here on our site.
LIVE ONLINE WORSHIP:
GoogleMeet Online Worship meet.google.com/ghc-sxzr-cjz
Phone Numbers(‪US‬) ‪+1 540-669-0023‬ and enter PIN: ‪976 037 831#‬ (don't forget the pound sign/hashtag at the end)
You may view the pre-recorded service shown above the Order of Worship, anytime!
ANNOUNCEMENTS:
Join Pastor Theresa for a free Online Devotional! The Hope of Christmas, by Rick Warren, is a 10 day devotional that the pastor will begin tomorrow, Monday, Dec. 14th and takes us to Christmas Eve. Learn more by clicking here: Devotional: The Hope of Christmas
Dec. 24 – Christmas Eve Services will be online and by phone at 422-6238. Choose the time that best suits you and your family! Enjoy special music, teaching from each of our four charge churches, the Christmas story and more! Video and sermon by phone service will be available starting 12am on Christmas Eve.
Dec. 27 – Jan 2 – Pastor is on vacation. The service Dec. 27th will be pre-recorded and available online. Rev. Debra Dailey will be available for urgent pastoral care at 1-570-541-9074.
January 3, 2021 – The Penns Valley Charge Churches reopen for in person worship.
We also offer:
8:30am Scripture and Message Service video premieres on Facebook. Click for details. (requires a facebook account)
9:45am the Family Service video premieres on Facebook. Click for details. (requires a facebook account)
LISTEN TO THE MOST RECENT MESSAGE ANYTIME at 814-422-6238