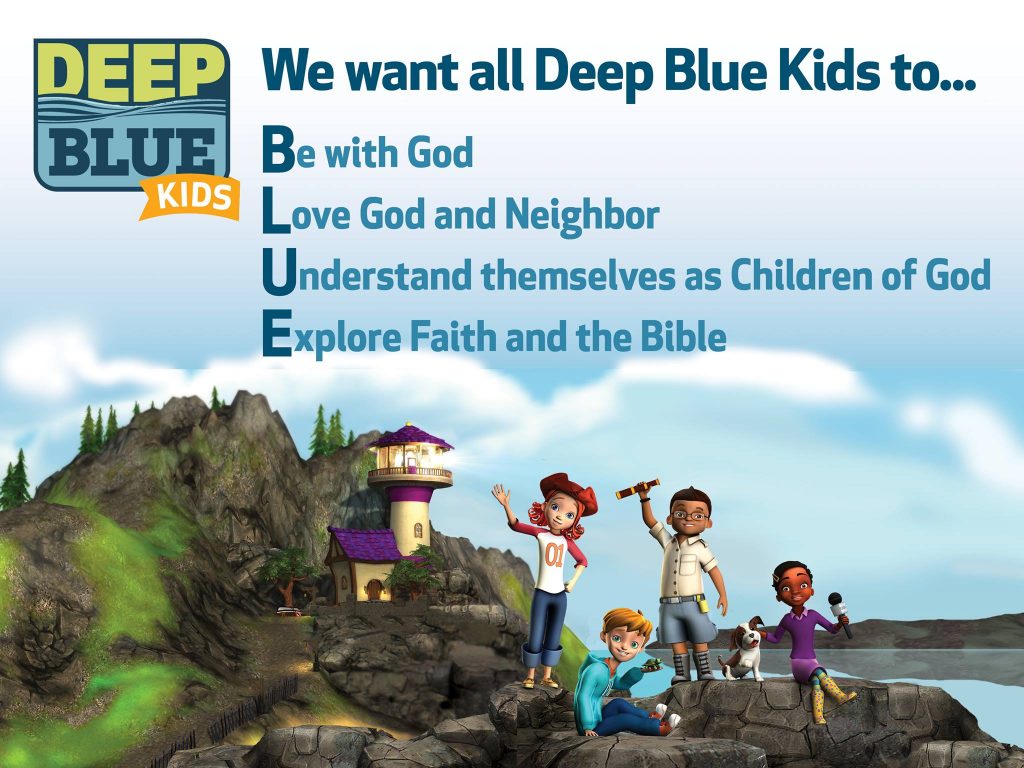 Kids ages 3-12 are invited to join us for a fun day once a month from 10-11:30am at St. James UMC in Coburn!
Children will:
learn the language of faith while growing in the love of God and Jesus.
practice faith formation with children of various ages.
work through the biblical message using their learning style to do activities for their age level.
experience God's love through prayer, activity, and worship each week by attending services Sundays at 9:45am.
The Deep Blue Adventures curriculum is what we use for our children's message Sunday mornings, so the neat art projects will decorate our sanctuary for praise and worship! The children and their families are encouraged to come to church the next day so the kids can share what they learned at Deep Blue! Plus, they get to take their project home!
The free app that goes with the curriculum is available and you can read all about it here. It's a neat way for parents to know exactly what we focused on that weekend and watch a fun video, and play some neat games!
VOLUNTEERS ARE NEEDED to assist on Deep Blue Saturdays. Safe Sanctuaries certified volunteers are needed as well. Please see Pastor Theresa to find out how you can help.