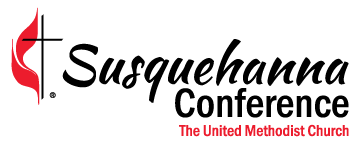 Training is available to anyone interested in deepening their understanding of what makes churches grow and what prevents growth from happening.
About Equipping God's People 1 & 2:
"… to equip God's people for the work of sharing and building up the body of Christ…" – Ephesians 4:12 CEB
This ministry is designed to help people in local churches grow in leadership of guiding their congregations to greater effectiveness in disciple making. Churches are encouraged to send teams of people (ideal teams are about 10% of the average worship attendance).
Equipping God's People 1
April 19 & 26, 2020 1-6pm at Madisonburg UMC
Equipping God's People 2
June 13 & 20, 2020 Noon-5pm at Madisonburg UMC
Equipping God's People 1 & 2 and Spiritual Gifts
Choose the class you wish to attend when you sign up. You are required to attend the both sessions in order to complete your training.:
September 12, 2020 Noon-5pm and September 13, 2020 1-6pm at Madisonburg UMC (You may bring food or snacks if you like.)
Sign Up / Get More Information
Contact training director Pastor Valerie Delooze at 814-880-2367 or vdelooze@susumc.org.
Training Location: Madisonburg UMC 123 Madisonburg Pike, Madisonburg PA 16852
Who can take these courses?
Anyone who has an interest in the courses may attend. Books are needed and there is a cost for the training, but they are minimal and may be covered by your sponsoring church. Always wise to ask your church board about their willingness to help defray your cost to attend.
Lay Ministry Information [Source: https://www.susumc.org/lay-ministry/]
If you are interested in serving the church in lay ministry, talk with your pastor to get started!
Certified Lay Servants must complete Equipping God's People within the past three years OR I have completed Equipping God's People (Modules 1 & 2), then have taken one (or more) Intensive (Advanced Courses ie: Spiritual Gifts) within the past three years. (Lay Servant 'Years' run from September 1 – August 31)
A NEW Certified Lay Speaker are a Certified Lay Servant who has completed the six classes for the "track of study" to BECOME a Certified Lay Speaker (Book of Discipline ¶ 267.3.c) I have been interviewed and recommended by the District Committee on Lay Leadership (¶267.3.d)
Continuing as Certified Lay Speaker means you have been previously listed as a Certified Lay Speaker by your District and have completed an Intensive Course within the past three years
A NEW Certified Lay Minister is one who has completed the requirements for CLM status and with approval of the District Committee on Ministry.
Continuing as a Certified Lay Minister requires a CLM to have taken at least one Intensive (Advanced) Course in the past year. And be interviewed and approved by the District Committee on Ministry within the past two years.