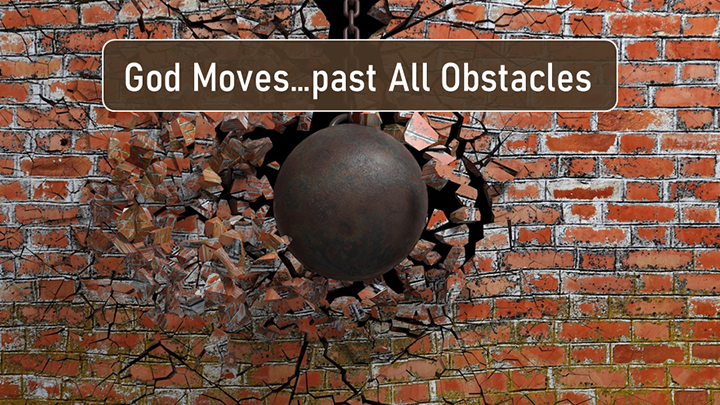 Watch the service at Trinity UMC, Woodward by clicking here.
Watch the service at St. James UMC, Coburn by clicking here.
NOTE: Faith UMC, Spring Mills and Sprucetown UMC, Spring Mills cancelled due to ice.
This week's Order of Worship – Children's printable activity
Scroll to the bottom for the pre-recorded Pastor's message and children's message.
ANNOUNCEMENTS:
Our second session of the Lent study based on the book The Passion Play: Living the Story of Christ's Last Days by Rob Fuquay will be held March 16th in person at 1pm at Trinity UMC, Woodward and online at 6:30pm. Attend as often as you wish by the means that works for you each week. Attend even if you aren't reading the book. To learn where to get the book and sign up for the online study by clicking this link. NOTE: You can join at any point during the study. Our postponed in person Session 1 will be offered this week at Noon.
The East Penns Valley Ministrium's March 16, Midweek Lent Service on the Beatitudes is hosted by Brush Valley United Methodist Church in Madisonburg and will be online, available after the fact, from http://www.rebersburgchargeucc.org/
Centre Hall Community Midweek Lent Service is hosted at Trinity UCC, Pennsyvania Avenue, Centre Hall at 7pm.
All ladies are invited to Ladies Coffee and Conversation Thursday starting at 9:30am at St. James UMC, Coburn. Bring a treat to share! Coffee and conversation provided.'
Sprucetown Church's March Potluck Lunch is postponed to Sunday, March 20th. Bring a covered dish to share following worship!
The next Youth Pizza Study for grades 6-12 is Sunday, March 20th from 5-6:30pm at St. James UMC, Coburn. This month's study is Focus on Jesus…The Crowd Can't Be Trusted.
The Lay Servant Ministries Basic Course will be offered Friday, April 29, 2022 from 6:30-9pm and Saturday, April 30, 2022 9am-5pm at Grace UMC 127 N. Pennsylvania Avenue in Centre Hall, led by Pastor Theresa, Pastor Deb Dailey and Randy Muthersbaugh. Course topics such as servant and spiritual leadership, caring ministries, basic communication skills, sharing your faith and leading meetings will enhance your knowledge and skill as a leader. Click here for the details. Registration deadline is April 20th.
SAVE THE DATES:
PV Charge Maundy Thursday Service is April 14th 7pm hosted at St. James UMC, Coburn
Easter Sunday services; 6:30am at Trinity UMC, Woodward – 8:30am at St. James UMC, Coburn, 10:30am at Sprucetown UMC, Spring Mills.
Watch the Children's message and sermon prerecorded from the pastor's office: