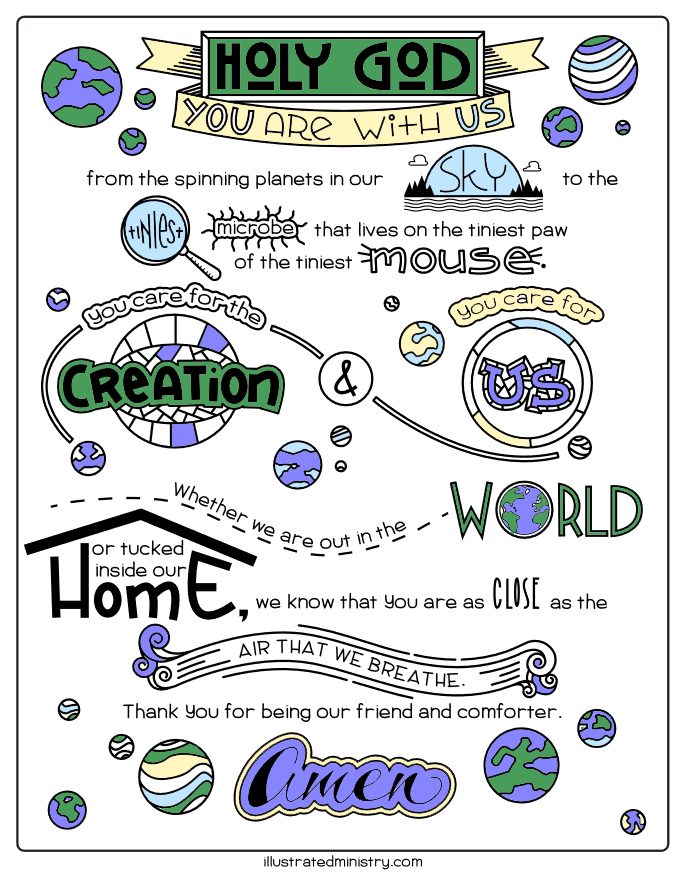 If you read about Praying in Color then you know about combining the comfort of color and prayer. Illustrated Ministy, who offers wonderful tools for churches and families, sent out this amazing free resource for a time such as this. Thank you Illustrated Ministry!
May the pages and prayers and times spent bring you comfort today!
Click for printable prayers and coloring pages free from Illustrated Ministry.