Watch our live recorded Zoom services below by clicking the link of your choice:
8:30am at Trinity UMC in Woodward
9:45am at St. James UMC in Coburn
11am at Sprucetown UMC in Potters Mills
For all who are worshiping at home or work see all options on our worship at home page!
This week's Order of Worship/Bulletin | Children's Activity Printable | Scroll down for Announcements
Read the article Pastor Theresa refers to: The Marshmellow Experiment
THIS WEEK'S ANNOUNCEMENTS (Subject to change):
The Lay Servant Ministries Basic Course to be offered January 21-22, 2022. We encourage anyone in leadership or called to leadership as well as any who is a lay speaker or called to lay speaking to take the course. Details and sign up are available now.
September 19 – Youth Pizza Study for teens in grades 7-12 will be hosted by St. James in Coburn 5-6:30pm. RSVP required for food count. Text or call 814-883-9510 with the names of those attending before 2pm Sept. 19th.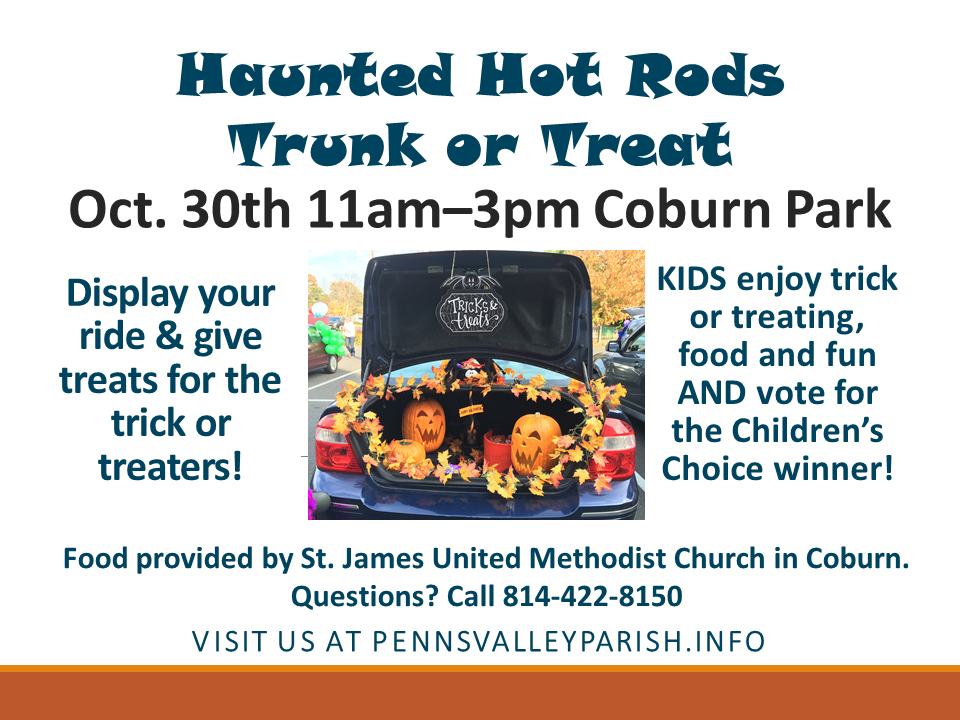 Click this link for directions and map to Coburn Park in Coburn, PA