This Sunday's service includes Holy Communion which is open to all! We offer all in one communion elements.
Click links below to watch the service recorded via Zoom
8:30am at Trinity UMC in Woodward
9:45am at St. James UMC in Coburn
11am at Sprucetown UMC in Potters Mills
This week's Order of Worship/Bulletin | Children's Activity Printable
For all who are worshiping at home or work see all options on our worship at home page!
Worship Series: Not So Secret Sauce – A Recipe for Fullness of Life – Read more about the series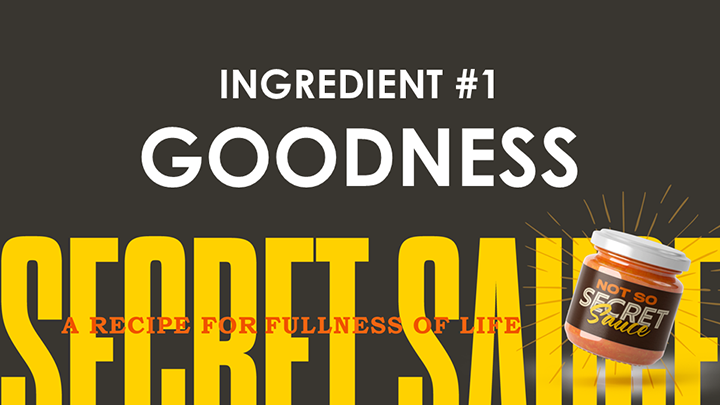 LISTEN TO THE MOST RECENT MESSAGE BY PHONE ANYTIME at 814-422-6238
THIS WEEK'S ANNOUNCEMENTS (Subject to change):
POSTPONED – The Lay Servant Ministries Basic Course scheduled for October has been postponed to January 21-22, 2022. Details and sign up are available now.
St. James UMC and the Historical Paradise Church Cemetery Assn is having a Marianna's Hoagies & Pizza Sale! All items are $8.50. Orders and payment due Sept. 6. Delivery is Sept. 16. Proceeds benefit the ongoing care and maintenance of the cemetery. Click for more details.
September 12 – Sprucetown Church will host a potluck lunch following worship. Bring a covered dish to share.
September 16 – Ladies Coffee & Conversation at St. James UMC 9:45am. All ladies welcome!
September 13 – Charge SPRC's 3rd Quarter meeting will be held at 7pm at Faith UMC Spring Mills.