ATTENTION: We reopen for worship starting Sunday, October 18, 2020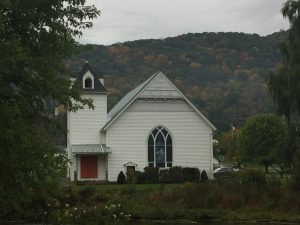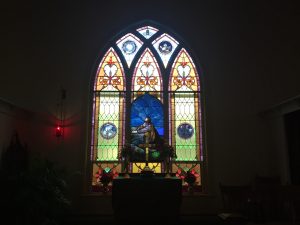 107 Two Steeples Lane, Spring Mills, PA  16875
Mailing address:  PO Box 211, Centre Hall, PA  16828
Message by Phone:  814-422-6238
Online worship:  Sundays 8:30am Facebook Live – Scripture & Message only and Family Service available online
Offerings may be mailed to Finance Chair, Kathy Eisenhuth, PO Box 15, Spring Mills, PA 16875-0015. 
Holy Communion the 1st Sunday of the Month officiated by Rev. F. Jeffrey Mugridge
Theresa M. Heiser, Pastor
ANNOUNCEMENTS
Faith Church reopens Oct. 18, 2020.  Lay Servant Susan Johnson will serve the pulpit.  All necessary health and safety requirements will be followed. 
Penns Valley Charge Conference is Sunday, November 15, 2020 at Trinity UMC, Woodward.  Full members of the church will vote for officers and pastoral compensation, and report approvals.  Anyone may attend.  Please wear a mask. 
Spring Mills Faith United Methodist Church officers for 2020
Lay Leader/Ad Council Chair          Kathy Eisenhuth
Treasurer                                            Jean Eisenhuth
Trustees Chair                                    Russell Beaton
Finance Chair/Membership             Kathy Eisenhuth
Church Secretary                               Jeannette Breon   
Pianist                                                  Beth Brown
Safe Sanctuaries Coordinator/Adv Kathy Eisenhuth
Trustees          Off in 2020                 Jean Eisenhuth
                        Off in 2021                  Kathy Eisenhuth
                        Off in 2022                  Russell Beaton
SPRC Rep         Off in 2020                Kathy Eisenhuth
SPRC Alt.          Off in 2021                Russell Beaton
Audit Committee                                Russell Beaton, Kathy Eisenhuth
Penns Valley Charge SPRC meetings
1st Quarter:  Jan 14 2020 7pm at Sprucetown UMC
2nd Quarter: May 19th 7pm at St. James UMC, Coburn
3rd Quarter: September 22nd at 7pm at Faith UMC
4th Quarter: November 2nd 7pm at Trinity UMC, Woodward
Penns Valley United Methodist Charge Officers for 2020
Charge SPRC Chair                            Molly Buchanan (Trinity)
Charge Treasurer                              Kathy Highbaugh  (St. James Coburn)
Charge Secretary                               Tawnya Childs  (Sprucetown)
Lay Member to Annual Conf.          Gary Sundy (Trinity)   
Lay Member to Annual Conf.          Beth Brown (Sprucetown)
Lay Member Alternate #1                Molly Buchanan  (Trinity)
Lay Member Alternate #2                Kathy Highbaugh  (St. James)