This week's Order of Worship – Children's Activity Packet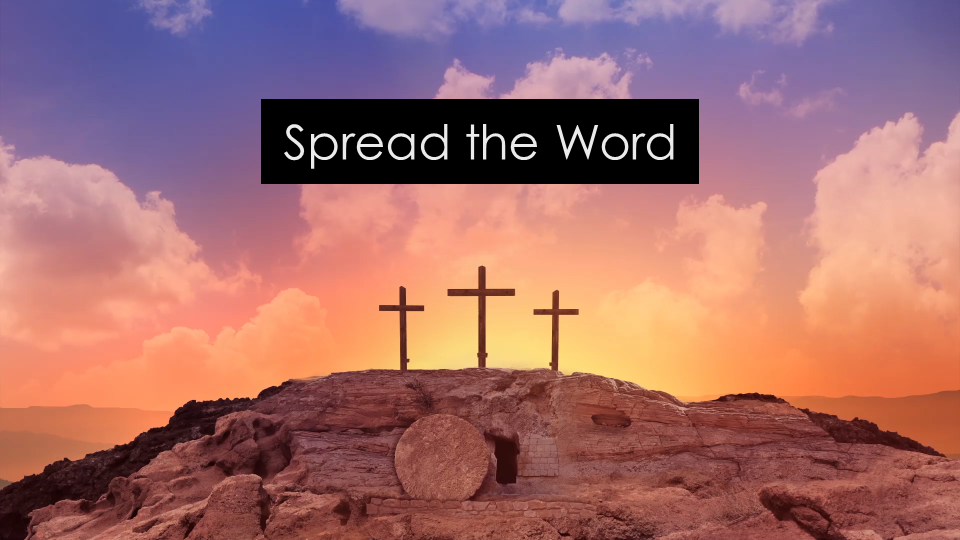 Watch the Sunrise Service recorded at Trinity UMC, Woodward PA
Watch the Resurrection Service recorded at St. James UMC, Coburn
Due to technical difficulties, we are unable to share the service at Sprucetown
There is no pre-recorded message this week.
ANNOUNCEMENTS:
Fresh Expressions for Pastors and Churches is a workshop geared toward churches who seek to create new places for new people. We need to move beyond attractional models for doing church. Join us to be challenged to create something new that IS "church" in your community. This workshop will provide both creative and practical ways to get outside the four walls to be the church where the people are! Rev. Dr. Kathleen Kind will share about Fresh Expressions on May 6, 2023, Pleasant Gap 10 a.m. – 3 p.m. A small fee of $5 per person or $20 for a team of five will be asked to help with the luncheon. Please email [email protected] for your registration by April 24 –include any dietary restrictions. Please send your payment to the State College District Ministerium at 1200 Haymaker Rd, State College, PA 16801. Questions? See Pastor Theresa.
– April 11 – Historical Paradise Church Cemetery Association will meet 7pm at St. James UMC, Coburn, the public is welcome to attend.
– April 20 – Ladies in Penns Valley are invited to get together at the Ladies Coffee and Conversation 9:30am at St. James UMC in Coburn. All are welcome.
– April 26 – Soup Kitchen will be held at St. James UMC. For information contact Paula Smith.
– May 2 – Sprucetown UMC Ad Council and Trustees Meeting 7pm, all are invited.
– May 3 – St. James UMC Trustees meet at 6:30pm, Ad Board at 7pm, all are invited.
– May 4 – National Day of Prayer. Resources will be available the Sunday prior for any who would like to set apart time to pray. St. James UMC in Coburn will be open 8am-7:30pm for any who wish to pray.
– May 7 – Watch the last episode of season 1 of The Chosen "I Am He" 6pm at St. James UMC, Coburn. Final Youth Pizza Study of the school year begins at 5pm.
– May 10 – The 2nd Quarter PV Charge Staff Parish Relations Comm. meeting 7pm at Sprucetown UMC.
– May 12 – Sing a Happy Welcome to Spring, a hymn sing, will be hosted at St. James UMC, Coburn starting at 2pm. Sponsored by the Red Hats of East Penns Valley. Open to all! Join us!
– May 13 – Spring Cleaning at St. James UMC begins at 9am. Many hands make light the work. Join us!
– May 15 – Trinity UMC Ad Board and Trustees Meeting 7pm, all are invited.