This week's Order of Worship – Children's Activity Packet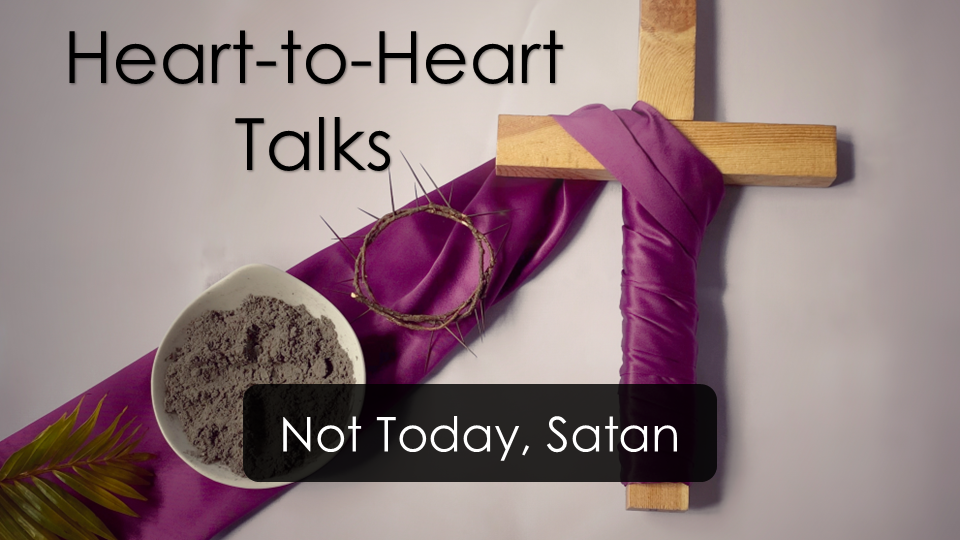 Watch today's service at Trinity UMC, Woodward PA
Watch today's service at St. James UMC, Coburn PA
Watch today's service at Sprucetown UMC, Potters Mills PA
Watch the pastor's pre-recorded message & children's message at the bottom of the page.
Would you or someone you know like to receive our weekly Pastor's letter and order of worship? It is ideal for shut ins or any who are not able to attend a Sunday morning service but would like to follow along with online worship or have more information to enjoy the sermon by phone. Email Pastor Theresa with the name, mailing address or email address.
ANNOUNCEMENTS:
Wednesdays through March 29 from 7-8pm – Register today for our Online Lent Study: Don't Give the Enemy a Seat at Your Table. Start anytime. Join Pastor Theresa and a small group of friends Wednesday evenings during Lent to study an excellent book written by Louie Giglio. We will watch a video clip and discuss the book which expands on the struggle with the devil, the flesh and the world. More information is available at PennsValleyParish.info.
March 1 – East PV Ministerium Lent Service at St. John's Lutheran, Millheim 7pm with Julie Holm presiding featuring the Parable of the Sower
March 2 – Ladies Coffee & Conversation at St. James UMC at 9:30am. All ladies welcome!
March 5 – Youth Pizza Study at 5pm at St. James Coburn with the next The Chosen episode viewing at 6pm entitled "Indescribable Compassion". All are welcome!
March 7 – St. James Trustees meet at 6:30pm, Board meets at 7pm. All are welcome!
March 12 – Spring Ahead! Don't be late for church!
March 12 – Potluck Lunch following 11am worship at Sprucetown UMC. Ad Board and Trustees will meet after lunch. All are welcome!
March 16 – St. James Trustees meet at 6:30pm, Board meets at 7pm. All are welcome!
March 20 – Trinity Board and Trustees meeting at 7pm
This week's message and children's message pre-recorded in the Pastor's office: