Charge Pastor Theresa Heiser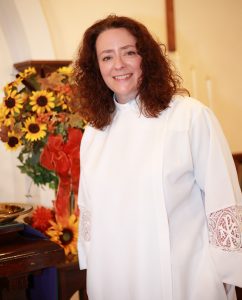 offers monthly Pastor's Meet and Greet nights, the second Monday of the month from 6-8pm (unless otherwise noted) at one of the five charge churches.
This is an opportunity for you to stop by, visit that church, and get to know the pastor better.  If you're not sure what to ask, conversation starter question cards are available in the "fishbowl" to get things going.  This is not a formatted evening or a study or service.  The setting is relaxed.  Come as you are.
You do not have to be a member of or attend the host church to participate.  All are welcome.
2018 Pastor's Meet and Greet Schedule (Subject to change*. Check bulletin.)
January 8 at Trinity UMC, Woodward
February 12 at Spring Mills Faith, Spring Mills
*March 12 at Sprucetown in Potter Township/Spring Mills (*Time change for this one date, 5-7pm, followed by Lent Bible Study based on He Chose the Nails by Max Lucado 7-8pm)
April 9 at St. James, Coburn
*May 14 at Tusseyville Bethany, Colyer area of Centre Hall  (*Time change for this one date, 5-6:45pm, followed by the Anxious for Nothing Bible study at Sprucetown 7-8pm)
June 11 at Trinity UMC, Woodward
(Future dates to be determined)