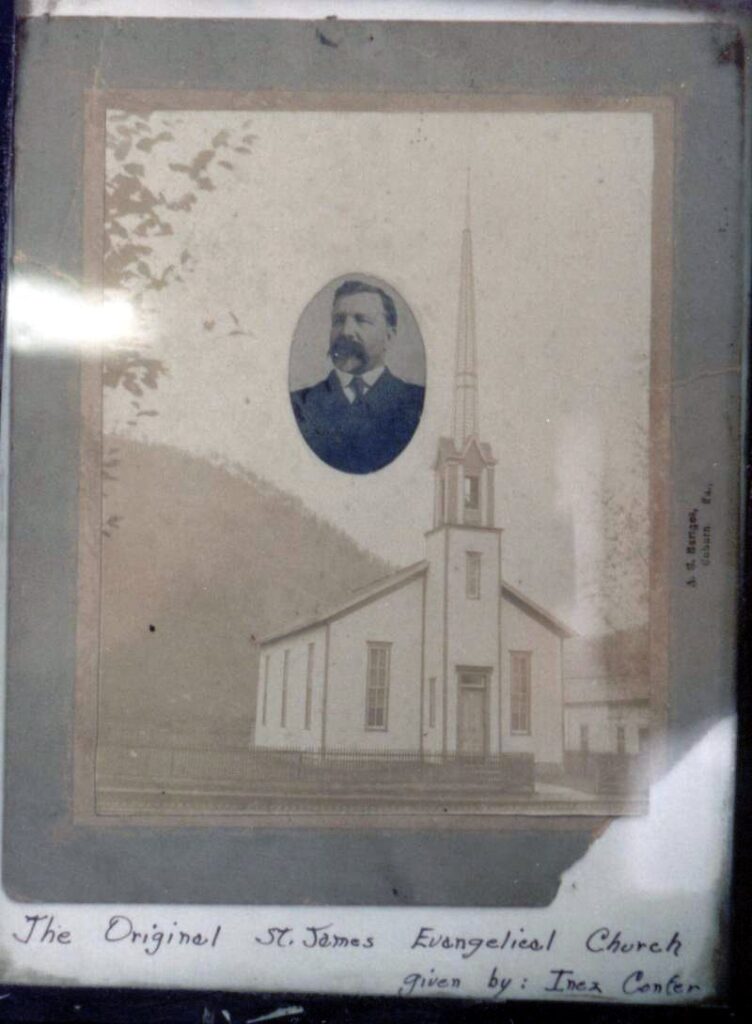 At Coburn a frame structure was built in 1883, where a growing congregation had been organized.  The name given the church was St. James.  This little town was the railroad center of the community and during the busy lumbering days saw much activity, which greatly aided in the growth of the congregation.  With the passing of this industry, many people moved away, and the congregation decreased considerably. 
In 1911 some improvements were made to the church, and in 1915 it was completely remodeled. The steeple was torn down, the building encased in brick, new lights, art class windows, pulpit furniture, and pews installed and the interior redecorated. In 1958 the Sunday School addition was added so that the church might better serve the educational needs of the community.
It should also be noted that for awhile after its completion, the Coburn Church was also used by the Lutheran and Reformed Congregations and a union Sunday School was conducted. In 1887 the Lutherans withdrew to their newly erected church and in 1890 the Reformed Congregation did likewise.
Ministers on the Charge originally preached in German, later in both German and English, and then in English only.
We offer children, youth and adult ministries and community outreach.