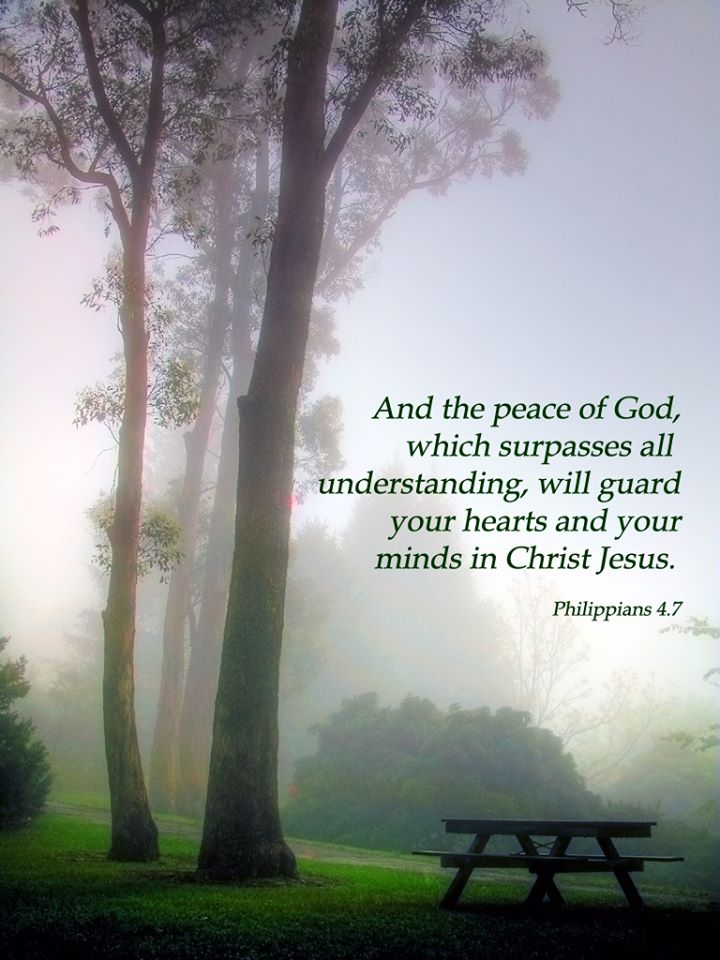 Paul wrote these words while he was being held captive, within the walls of a prison:

"Rejoice in the Lord always. I will say it again: Rejoice! Let your gentleness be evident to all. The Lord is near. Do not be anxious about anything, but in every situation, by prayer and petition, with thanksgiving, present your requests to God. And the peace of God, which transcends all understanding, will guard your hearts and your minds in Christ Jesus." — Philippians 4:4-7

TWO MAIN POINTS:
1. Hardheartedness isolates us much more than a prison (or staying home).
2. Theories are assumptions hoping to become conclusions supported by evidence.

If someone who never met you before read your FB posts and comments, would it be evident that you rejoice in the Lord always? Would it seem as if Jesus sat beside you at the keyboard, nodding in agreement as you typed? Would others pause in wonder at your "every little thing is gonna be alright not because of what I've done but because of who God is" resolve, that isn't just lip service, but the warm protective comfort without question?

Before you answer…
How's your heart today? Are you anxious?
How's your mind today? Sad? Angry? T-O'd?

Paul knew a lot about hardheartedness and what it was like to spend a long, long time staying in place. It was the transformation that happened to Saul, when the scales were removed from his eyes and he could see what he never bothered to look at before, that his heart softened, his mind was blown, and his life changed.

Today's devotion from the Daniel Dilemma speaks to the power that we have when we follow Christ first, and our fb friends second. It's worth a read…

"The more time you spend with Jesus, the less time you're going to spend being intimidated by the opinions of others or worrying about your problems. Worshiping God has become the first thing I do whenever I'm faced with a loss, crisis, or major setback. This didn't always come naturally to me, but now I recognize how it has saved me so many times as I seek to stand strong in my faith. Worship is your lifeblood. It will produce courage to fuel your faith when you're being tested.

And you will be tested, my friend. The critical question is simply how you will respond: fearfully, allowing the Enemy a chance to derail your faith, or with courage to step forward and trust God with the outcome.

Culture wants to claim you—but you don't have to let it.
You have all you need to pass any test you face."

Let's close with The Message paraphrase of the passage from Philippians…

Celebrate God all day, every day. I mean, revel in him! Make it as clear as you can to all you meet that you're on THEIR side, working WITH them and not AGAINST them. Help them see that the Master is about to arrive. He could show up any minute!

Don't fret or worry. Instead of worrying, pray. Let petitions and praises shape your worries into prayers, letting God know your concerns. Before you know it, a sense of God's wholeness, everything coming together for good, will come and settle you down. It's wonderful what happens when Christ displaces worry at the center of your life. ❤️

Heavenly Father, today…
May we give out of the love that we have for Jesus Christ, so that others may share in our imperishable and unfading inheritance of hope and life.
Peace. Amen.