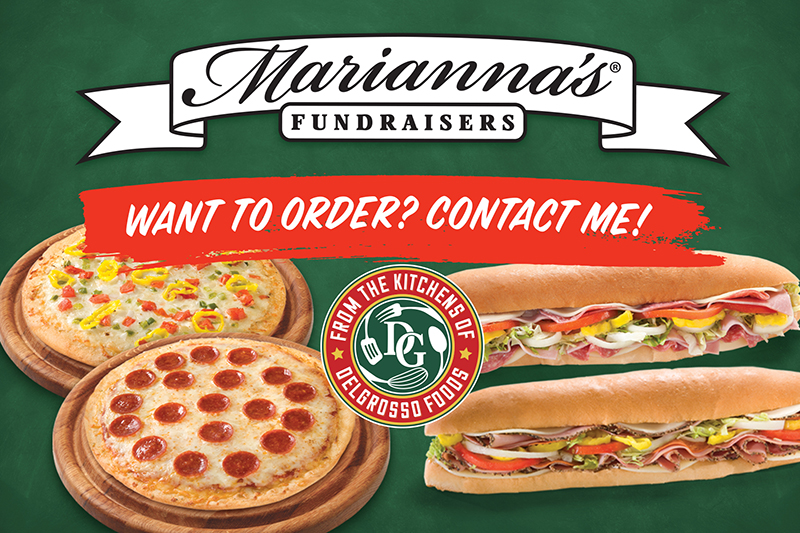 St. James UMC and the Historical Paradise Church Cemetery Association are having a Marianna's Hoagie and Pizza sale to support ongoing care and maintenance of the cemetery. Your support is greatly appreciated. Questions? Contact Pastor Theresa.
Orders and payment are due Monday, September 6th to St. James UMC or directly to Melanie Styers.
Orders will be ready for pick up Thursday, September 16th at the church 4:30-6:30pm.
Want to place an order?   

All items are $8.50.  Please make checks payable to St. James UMC.

14″ Hoagies include:
Italian, All American, Ham & Swiss, Ham Club, Roast Beef, Smoked Ham & Cheddar, Turkey, Traditional, Three Cheese
12″ Pizzas include:
Pepperoni, White, Cheese