Join Pastor Theresa for an online, do it when it's convenient for you devotion starting Sunday, August 8th!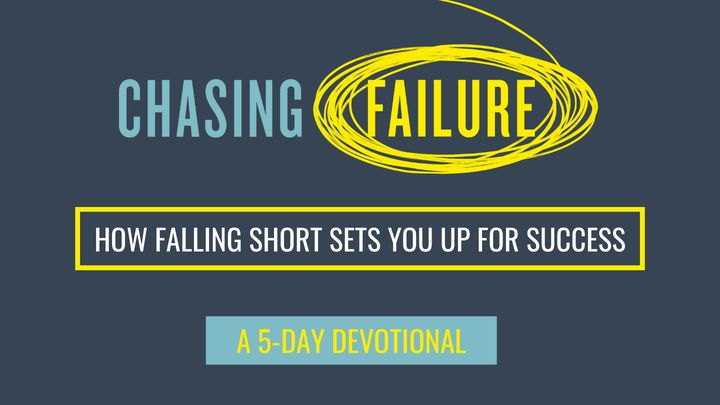 A NOTE FROM THE PASTOR
Folks, what I love about this devotion and the book it's based on is that it breaks through a stronghold we may not realize we have … fear of failure. "You'll never know if you never try" is something I heard a lot growing up. It was the encouragement I needed to try all sorts of new (and scary) things from community theater to the banjo to starting a business and even auditioning for the part of a Brit … for a British producer! The worst that could happen is not failing. The worst that could happen was never knowing what I might learn from the experience, including whether or not I might be successful. Here's a quote from the first day of the devotion…
"Envision a world where people aren't afraid to fail—where just because someone is better than you at something doesn't mean you have to live intimidated by them. Sometimes we discover what we're supposed to do by process of elimination. With this mindset, we can make a difference."
The idea of chasing failure builds character. The practices allows us to see ourselves and others differently. As those willing to try and willing to fail, willing to cheer on others and celebrate their success, too. We all benefit from living life abundantly! So, join me in breaking that stronghold of fear of failure and please, invite a friend to join you!
– Pastor Theresa
ABOUT THE STUDY
This reading plan includes five daily devotions based on Ryan Leak's book "Chasing Failure: How Falling Short Sets You Up for Success." This study will explore how overcoming our fear of failure frees us to pursue the dreams that God calls us to pursue.
Click this link to get started. Requires a free Bible.com account.
Publisher
We would like to thank HarperCollins/Zondervan/Thomas Nelson for providing this plan. For more information, please visit: http://www.ChasingFailure.comAbout The Publisher