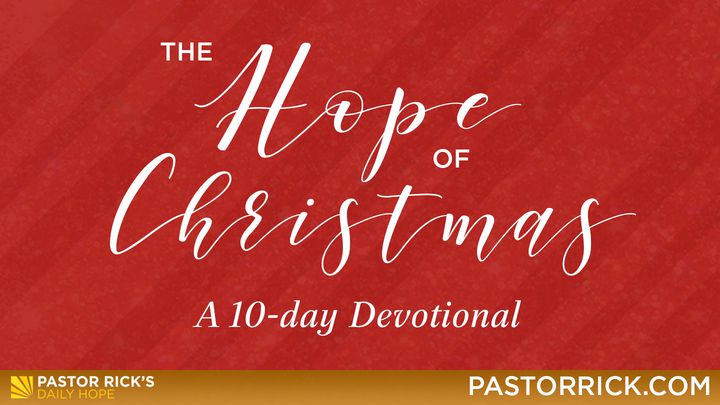 ABOUT THE DEVOTIONAL
For too many people, Christmas has become a long to-do list that leaves them weary and wishing for Dec. 26. In this series of messages, Pastor Rick Warren wants to help you remember the reason you celebrate Christmas and why it should change not just the way you celebrate the holidays but the rest of your life as well.
Pastor Theresa starts the devotional Monday, December 14th but you may start anytime you like and go at your own pace. Read the pastor's thoughts on each day's topic and add your own!
This devotional © 2014 by Rick Warren