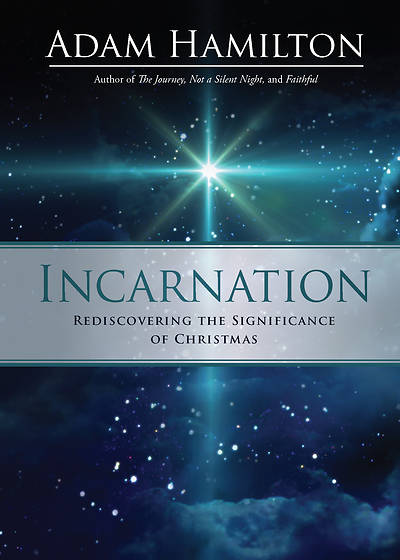 Pastor Theresa Heiser leads this online Advent study Monday evenings Nov. 23, 30, Dec. 7, 14 starting at 7pm. We will meet via Zoom, online or by phone. The study is open to anyone, anywhere! The only cost is your book.   
Pre-order the book now and save! Cokesbury is offering the book for $13.49 for a limited time.
Also available for $19.99 on Amazon / $9.99 for Kindle version on Amazon
ABOUT THE STUDY
Learn the meaning behind the names of Christ and the difference He makes in our lives this Christmas.
His parents gave him the name Jesus. But the prophets, the shepherds, the wise men, and the angels addressed him by other names. They called him Lord, Messiah, Savior, Emmanuel, Light of the World, and Word Made Flesh. In Incarnation: Rediscovering the Significance of Christmas, best-selling author Adam Hamilton examines the names of Christ used by the gospel writers, exploring the historical and personal significance of his birth. This Advent season church families will come together to remember what's important. In the face of uncertainty and conflict, Christians reclaim the Christ child who brings us together, heals our hearts, and calls us to bring light into the darkness. Now more than ever, we invite you to reflect upon the significance of the Christ child for our lives and world today!
The study is open to anyone, anywhere! So if you have family with internet and you'd like to attend with them, send them the information to sign up! Imagine, doing a study with your cousin in another time zone! It's the beauty of online connectivity! 🙂