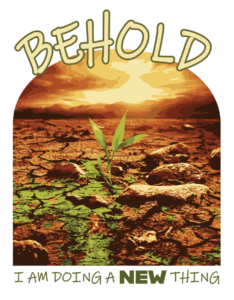 Friends,
We gather as laity and clergy at the 2022 Susquehanna Annual Conference to do the work of the church. Our theme this year is BEHOLD I am doing a NEW thing.
Your Lay Members to Annual Conference; Beth Brown (Sprucetown UMC) and Randy Muthersbaugh (Faith UMC) and I prepare for holy conferencing June 1 – 3 at Hershey Lodge. Please know that I will have limited cell and wifi service during the sessions but will check messages and email when possible.
The work of the conference is contained in the 2022 AC Workbook which you can download and view via PDF, with a corrected pages 47 & 48 for Resolutions 3 & 4 available via PDF by clicking here. I encourage you as the church to look through the booklet and share any questions you may have.
You may watch the services and plenary sessions online, as long as streaming holds out or the recording soon after at https://susumc.org/annual-conference/
In the weeks to come, the churches will receive reports from Beth, Randy and me.
Pray the Holy Spirit be poured out during this time of discerning the will of God for the future of the church!
With hands to the plow,
Pastor Theresa