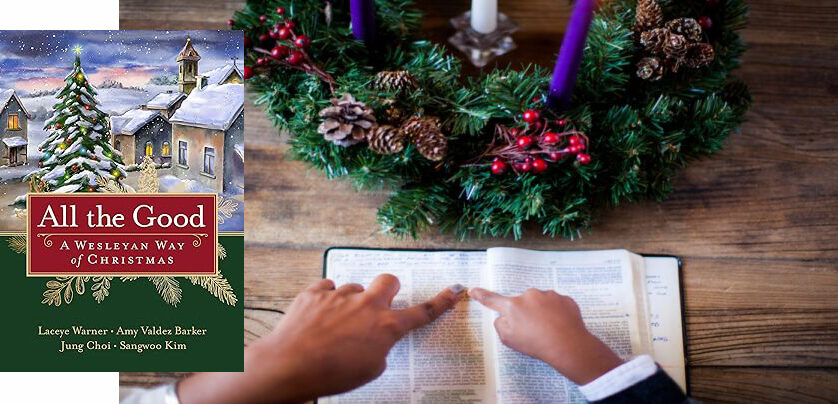 This study runs Thursdays, Nov. 30, Dec. 7, 14, and 21, 2023 from 7 – 8pm via Zoom, facilitated by Theresa Heiser, pastor at St. James UMC in Coburn PA, Sprucetown UMC in Spring Mills PA and Trinity UMC in Woodward PA. This study is open to everyone so please feel free to invite a friend near or far to join us. Start ANYTIME. You are not required to attend every session.
Based on the book by Laceye C. Warner, Amy Valdez Barker, Jung Choi, Sangwoo Kim and available at Cokesbury and most book stores.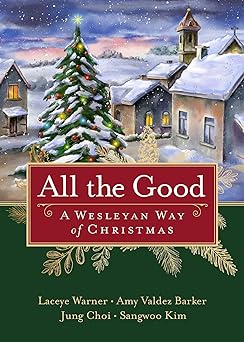 ABOUT THE BOOK
The season of Advent offers time and space for Christians to prepare for the coming of Jesus Christ at Christmas through reflecting on the story of salvation.
In All the Good: A Wesleyan Way of Christmas, a group of diverse Wesleyan scholars will take you on an Advent journey guided by the practices in John Wesley's means of grace. John Wesley's emphasis upon practices of piety and mercy—or good works—drew from the larger Christian tradition. Such practices are often referred to as means of grace.
Each chapter guides participants through one of the four weeks of Advent by reflecting on biblical passages in light of an aspect of Wesleyan means of grace highlighted by illustrations and stories. Readers will look at preparing the way for God, the impact and significance of prayer, the substance of good works and caring for others, and sharing God's mission to the world.
Best price available:
Paperback [& Large Print] (Cokesbury) All the Good | Cokesbury
Kindle (Amazon) All the Good: Warner, Laceye C., Barker, Amy Valdez, Choi, Jung, Kim, Sangwoo: 9781791017972: Amazon.com: Books
Preview of the video study here: All the Good: A Wesleyan Way of Christmas Promotional Video – YouTube
Questions? Contact Pastor Theresa Heiser, [email protected]
Kindly register so that you receive the email reminder and Zoom link at this linkhttps://docs.google.com/forms/d/e/1FAIpQLSdtIKUCVti1c1ORZ2bbNC2EyPL8GUeBS54HmowH_BOt2CCZFw/viewform?usp=sf_link