From the Book's Author: The secret power of kindness is the self-awareness to know that you have the power to make or break someone else's day, and eventually change the world. Kindness has no hidden agenda or strings attached. Its only purpose is to express love to another soul made in the image of God.
– Greg Atkinson
KINDNESS: noun; is the quality of being friendly, generous, and considerate.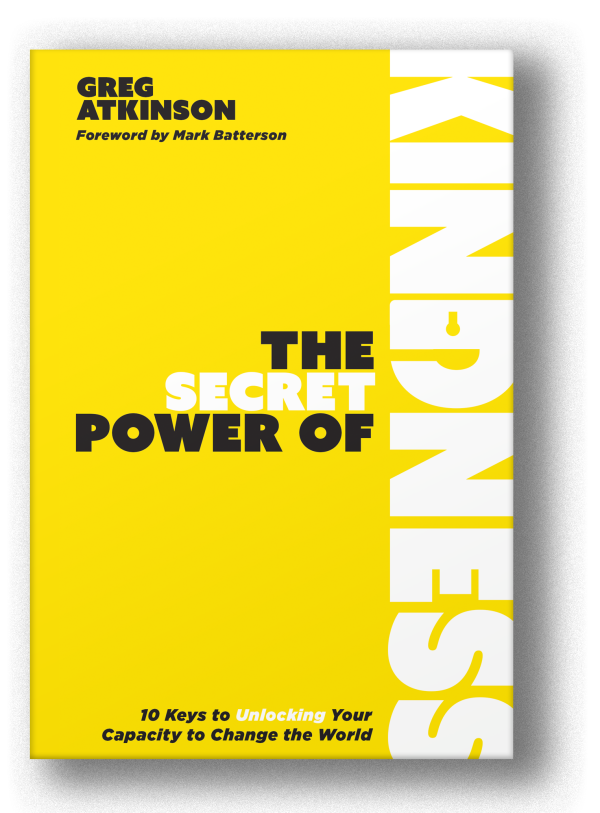 Imagine a world where everyone is kind to one another.
Don't we all agree that the world needs more kindness? Not only does the world need more kindness, but the world would be a better place if we each displayed kindness in our daily lives.
As Christians, we believe that kindness is one of the fruits of the Spirit that flows out of us naturally when we are abiding in Christ. The more time you spend with Jesus, the kinder you will be.
But kindness is also a choice that comes out of a soul at peace with itself, a soul that feels free.
Whereas we would imagine that Christians should be the kindest people on earth, given our faith in Christ's promise and our commitment to his way of life, most of us know that this is not the case. In fact, sometimes, it seems that we struggle more than others to show kindness, especially when our most beloved traditions or opinions are at stake.
What prevents us from behaving kindly toward others?
Why is it so hard for us to exude the simple acts of kindness that bind all of us closer as fellow human beings? When we realize how loved we are, amazing change can happen. Knowing who we are in Christ helps us see others as Jesus sees them and treat them more like Jesus would.
Join us for this 5 week study! Open to all. Thursday evenings 7-8:30pm September 28 – October 26, 2023 via Zoom.
"The Secret Power of Kindness" by Greg Atkinson is available for Kindle and paperback at Amazon
Kindly register by September 26th at https://forms.gle/8X64LLobZZt6nwTk7 See you then!