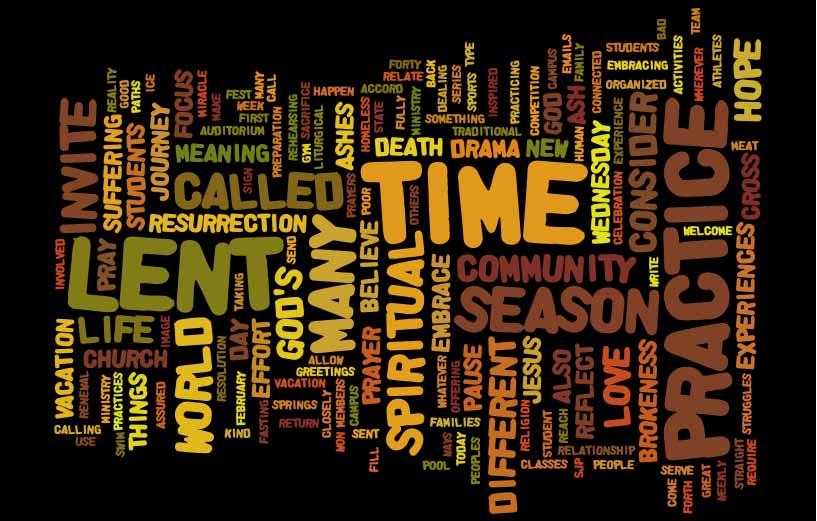 ATTENTION: Due to the COVID-19 Virus outbreak and federal guidelines for preventing the spread of the infection, midweek Lent services are cancelled for March 18 & 25 with the possibility of cancellation April 1st as well. (Check back.) If there is a video option, we will let you know.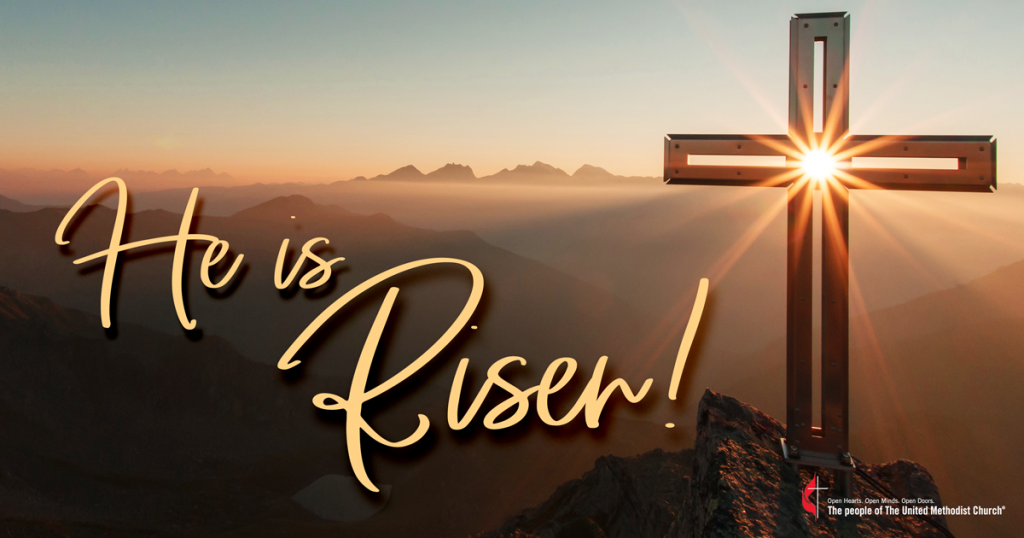 Lent begins Ash Wednesday, February 26th and offer six weeks of wonderful spiritual opportunities to grow your faith! Worship with your friends and neighbors in other denominations at the Ecumenical services. How do we walk with Christ—daily follow him, grow in him, and faithfully serve him? Join the Adam Hamilton study based on his book The Walk at Grace UMC, Centre Hall. And it's not over Easter Sunday! Join the post Easter Study The Case for Easter for video from Lee Strobel Mondays at Sprucetown and Tuesdays at St. James.
NOW THROUGH EASTER AT THE PENNS VALLEY CHURCHES:
Faith UMC, Spring Mills features messages from Pastor Jeff Mugridge, Thomas Welling and Randy Muthersbaugh, inspiring music and MORE Sundays at 8:30am
What is the truth that lies behind the story of Jesus's resurrection? Risen invites you to go on a faith journey while witnessing the manhunt that changed the course of human history. Through video clips from the film and relevant messages offered by Pastor Theresa, you will relive the epic story of Jesus's resurrection in our five-week series called Risen Sundays 8:30am at Trinity UMC, Woodward, 9:45am at St. James UMC, Coburn and 11am at Sprucetown UMC in Spring Mills.

Ecumenical Lent Services: * denotes a traditional United Methodist Service
Ash Wednesday; 7pm at Grace UCC, Spring Mills and St. Luke Lutheran Church, Centre Hall
*Holy Thursday/Maundy Thursday; 7pm at St. James UMC officiated by Pastor Theresa
Good Friday; 7pm at St. John's Lutheran Church, Millheim officiated by Pastor Curt Wingert and will be a traditional Lutheran service open to all
*Palm Sunday Apr 5th; regular worship schedule at all PV Charge churches
*Easter Sunday Apr 12th;
6:30am Sunrise at Trinity UMC, Woodward followed by their traditional breakfast buffet
8:30am at St. James UMC, Coburn followed by their traditional Easter Egg hunt
10:30am at either Spring Mills Faith or Sprucetown UMC (tba) with traditional Easter Breakfast at Sprucetown UMC prior, start time tba
Lent Study
Join Pastor Theresa and friends for the Adam Hamilton book study, The Walk Tuesdays March 3 – April 7 at Grace UMC, 127 N Pennsylvania Ave 7-8:30pm. Study led by Pastor Deb Dailey. Books available online and at many bookstores.
Midweek Lent Services
Week 1 March 4 Emmanuel UMC, Rebersburg, Valerie Delooze
Week 2 March 11 Salem UCC, Spring Mills, Teresa Hockenberry
Week 3 March 18 Grace UCC, Spring Mills, Leigh Pick CANCELLED
Week 4 March 25 Salem Lutheran, Aaronsburg, Curt Wingert CANCELLED
Week 5 April 1 Christ UCC, Madisonburg, Julie Holm MAY BE ONLINE, CHECK BACK
Post Easter Deeper Dive
Pastor Theresa leads the discussion of The Case for Easter. Lee Strobel (legal editor of The Chicago Tribune and best selling author of The Case for Christ) investigates the Bible's accounts of Jesus' resurrection to determine whether the resurrection actually occurred. Lee shows how the facts pointed to the conclusion that led him from atheism to Christianity: Jesus conquered the grave and rose again! Come to one or all of the sessions. They begin at 7pm Mondays and are hosted by Sprucetown UMC and 7pm Tuesdays hosted at St. James UMC in Coburn. Includes 20 minute videos and conversation over coffee, tea and snacks. Open to anyone.
Week 1 Apr. 13/14: Evidence for the Resurrection
Week 2 Apr. 20/21: An Excruciating Execution
Week 3 Apr. 27/28: The Case for the Empty Tomb
Week 4 May 4/5: Eyewitnesses to the Resurrection