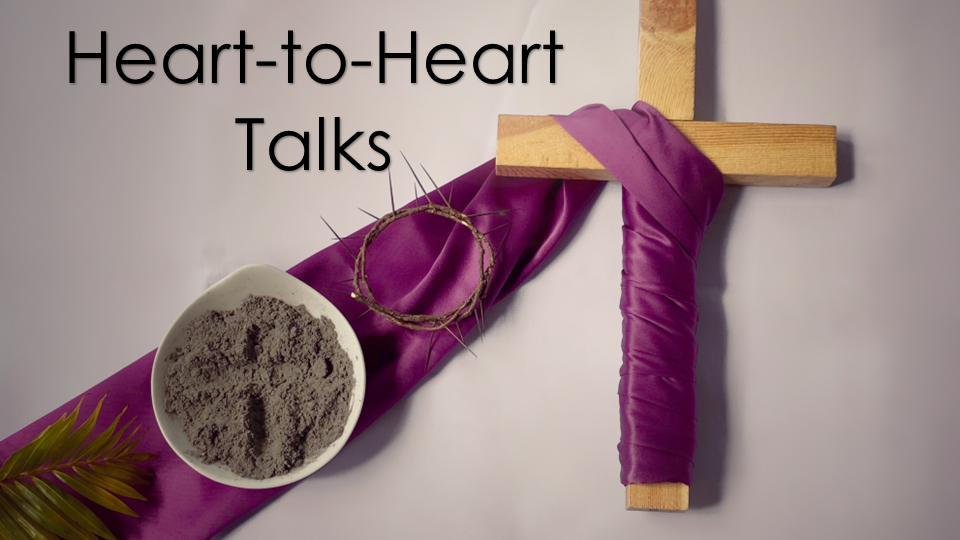 You're invited to join us for a new Lent series!
Conversations in the Gospels prompt questions about our own relationship with Jesus. Join us as we explore conversations with Jesus depicted in the Gospels with people seeking answers to their deepest questions, or making claims about their faith, or wondering who he is, Jesus engages, challenges, and exhorts. What would we ask Jesus, if we could meet him at night or at noon, in the wilderness or in the garden? And how might he answer us? The message series includes:
February 26 – Not Today, Satan – Jesus' temptation in the desert prompts us to ask: What tempts us?
March 4 – Hush-Hush – Nicodemus leads us to consider: What will we risk to be close to Jesus?
March 12 – Well, Actually – The Samaritan woman makes us wonder: Does Jesus know us?
March 19 – So Many Questions – The healing of a blind man sparks difficult questions, most poignantly: Do we know Jesus?
March 26 – Too Little, Too Late? – Lazarus's death raises the question: Where is Jesus when things go wrong?
Palm Sunday, April 2 – The Truth Hurts – The disciples' denial makes us ask: What happens when we fail Jesus?
Easter Sunday, April 9 – Spread the Word – Mary Magdelene inspires our daily mission: What does Jesus want from us today?
Our Easter Sunday worship schedule is 6:30am Sunrise Service at Trinity UMC, Woodward, 8:30am Resurrection Service at St. James UMC, Coburn and 10:30am at Sprucetown UMC Potters Mills with light breakfast at 9:30am (tentatively). Faith UMC, Spring Mills time to be announced.
Our online book study is open to anyone and you can join at any time, attend when you are able! Learn more about Don't Give the Enemy a Seat at Your Table study here.